BIRD SHAPE WATERING
Choosing a beautiful and convenient automatic watering device can help you solve many troubles.
Automatic Bird Shaped Plant Waterer keeps your plants watered for up to 7 days!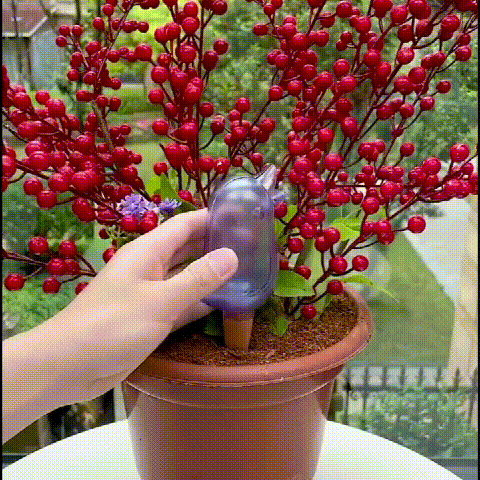 Its bottom is red pottery, which can penetrate water.
Transparent container, easy to observe the water volume
The pouring place is at the beak, which is very convenient
The overall shape is cute and simple, making your green plants more beautiful and full of vitality
Makes a great gift for gardeners and plant lovers
Perfect for potted plants, houseplants, patio plants, hanging plants, and outdoor gardens.
Product quality: Terracotta + PS
Product size: 6.7*2.8in (16.6*7cm)
Product weight: 73g